About the Practice
Maryland Family Law Lawyer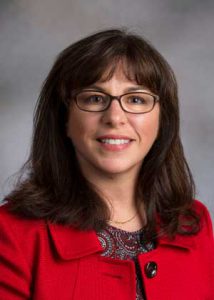 I have been practicing law since 1994, and I've been a family lawyer in Frederick, Maryland since 1998.  My approach to legal matters is focused and straightforward—I try to provide an honest assessment of your case, to give you clear advice, and to develop smart strategies. My goal is to find the best method to achieve your best outcome.
But representation is not only about the process, it's also about the person—you.  Family matters involve changes that are particularly stressful both emotionally and financially.  Information and insight can help manage stress, and communication between attorney and client is the most important factor in achieving a successful legal outcome.  I want you to have the information you need to understand your case so that you are confident both in and out of the courtroom.
Laura N. Venezia, Esq.
Professional Facts
Admitted to Practice – Maryland, 1993
United States, District of Maryland, 1996
US Patent Bar, 2003
Bar Memberships
 Bar Association of Frederick County
 Family Law Bar, Frederick County
Specialty Training
Family Law Mediator
Adult Guardianship Mediator
CINA/TPA Mediator
Collaborative Law
Best Interest/Child Advocate Attorney
Selected Reported Cases
Walter v. Walter, 956 A.2d 255, 181 Md. App. 273 (2008) (Alimony)
Mulligan v. Corbett, 45 A.3d 243, 426 Md. 670 (2012) (Paternity)
Robinette v. Hunsecker, 96 A.3d 94, 439 Md. 243 (2014) (Retirement division)
Fitzzalland v. Zahn, 97 A.3d 184, 2128 Md. App. 312 (2014) (Child support/adult disabled child)
Education
University of Dallas, B.S., Biology, 1988
University of Cincinnati, M.S., Physiology and Biophysics, 1990
DePaul University College of Law, J.D., 1993